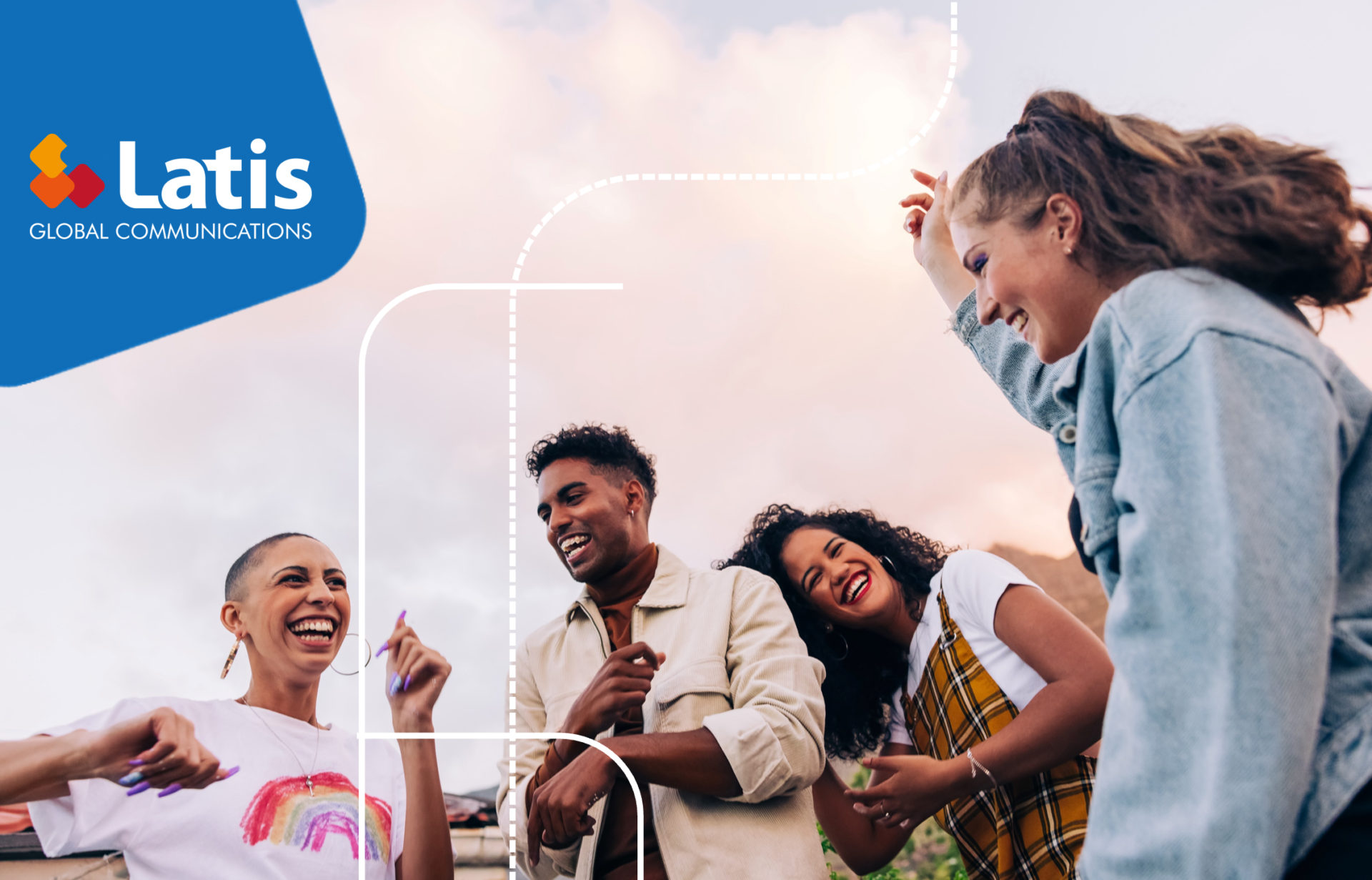 Like American rock band Smash Mouth said in the lyrics of their song <All Star>, "The years start coming and they don't stop coming." As millennials have become the main productive force in society, the key target of video games is shifting to zoomers.
Generation Z has grown up playing video games from a young age. As they were born in a digital environment, zoomers are used to utilizing various electronic devices, prefer online communication, and are interested in protecting the environment.
Generation Alpha, born after Generation Z, is also having a significant impact on future gaming market trends. About 9 out of 10 Alphas have played video games, and gaming has become a natural element in their lives. According to a report by Newzoo, the majority of Generation Z and Generation Alpha have paid for gaming-related content.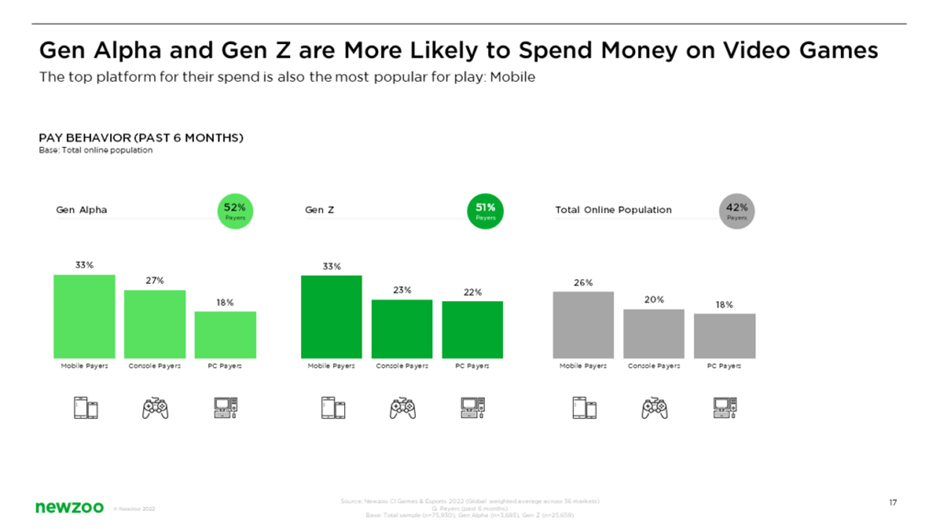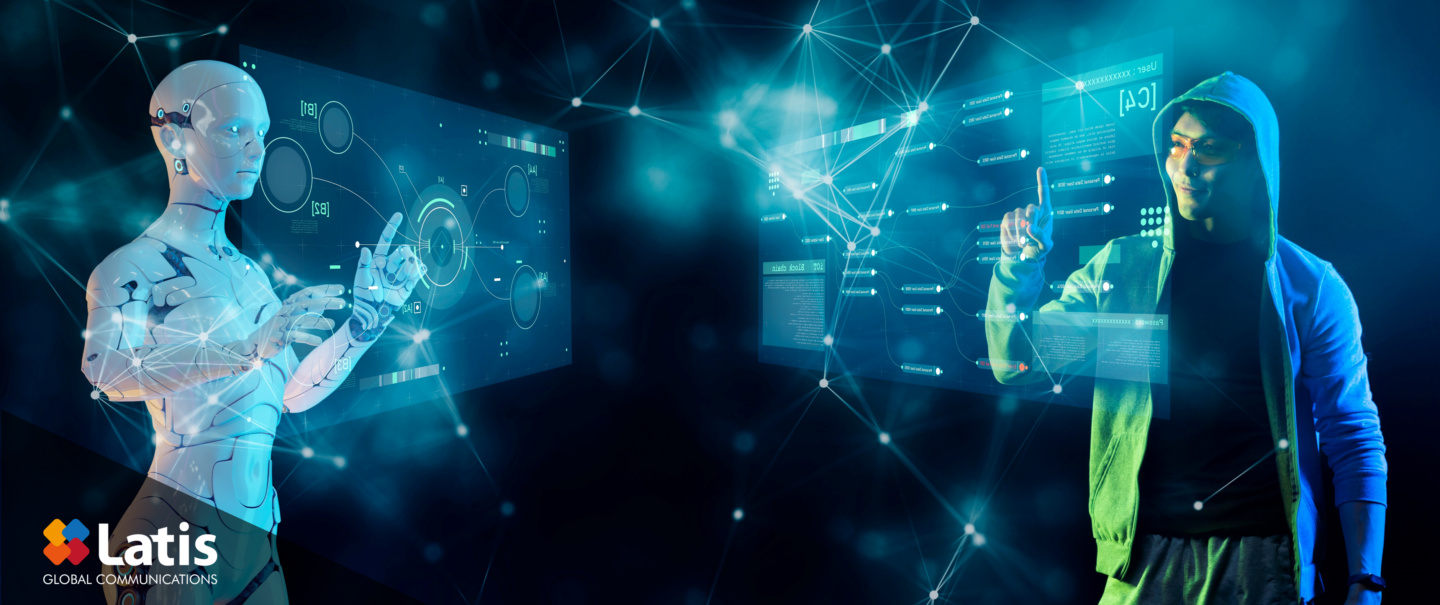 A Generation That Goes Beyond Playing Games and Rather Communicates Through Them
In recent Marvel movies or Sci-Fi shows, the concept of multiverse is frequently mentioned. The multiverse is a theory based on the hypothesis that there are other worlds besides the universe and dimension we live in.
The metaverse is a concept that also shares some similarities with the multiverse, as it is defined as a 'different world from reality.' Based on a combination of two words, meta (transcendence) and universe (world), it is also a new word used to refer to most virtual works or platforms built through a network and digital technology.
According to a recent study by Razorfish, an American company specialized in media analysis and marketing, about 52% of zoomers said they feel closer to their virtual alter-ego or avatar than themselves. Moreover, about 33% of them responded that they would like real-world brands to launch a metaverse version of their store that allows players to change their characters' appearances and purchase virtual items.
[Reference Link]
https://www.businesswire.com/news/home/20220419005232/en/Razorfish-Study-Finds-52-of-Gen-Z-Gamers-Feel-More-Like-Themselves-in-the-Metaverse-than-in-Real-Life
A Generation That Goes Beyond Playing Games and Rather Communicates Through Them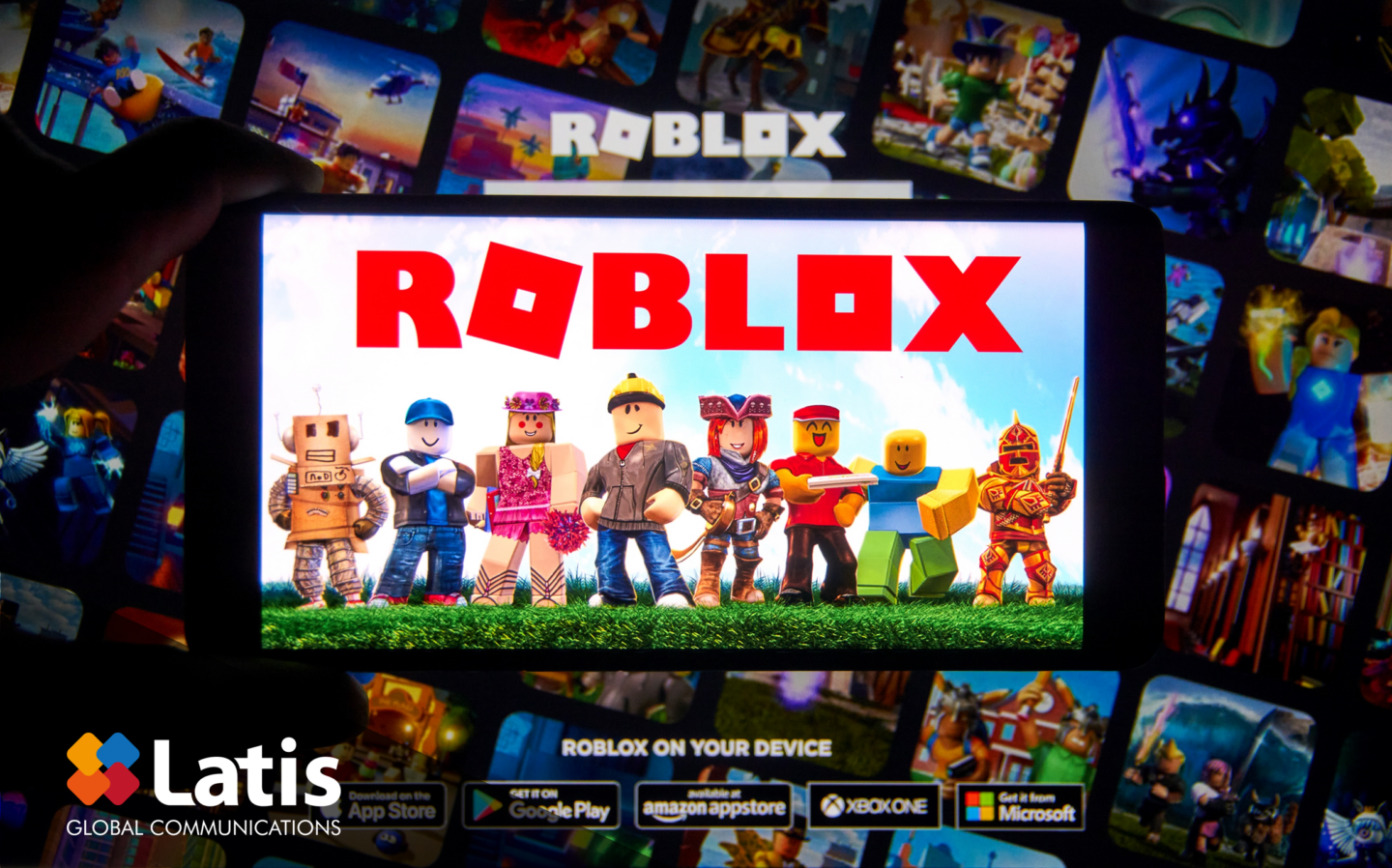 Leveraging Brand Influence
In the summer of 2022, the fashion brand Burberry collaborated with Samuel Jordan, the notable creator of Roblox, to launch a Burberry bag in the game. Created with conceptual ingredients, such as clouds, water, and leaves, Roblox's Burberry Collection can be purchased at the Roblox Marketplace. The price is about 800 Robux (Roblox's virtual currency), which is approximately equivalent to $10.
Christina Wootton, vice president of global brand partnerships at Roblox, said, "On a platform that 50 million users use every day, self-expression and customization of avatars through digital fashion are extremely important."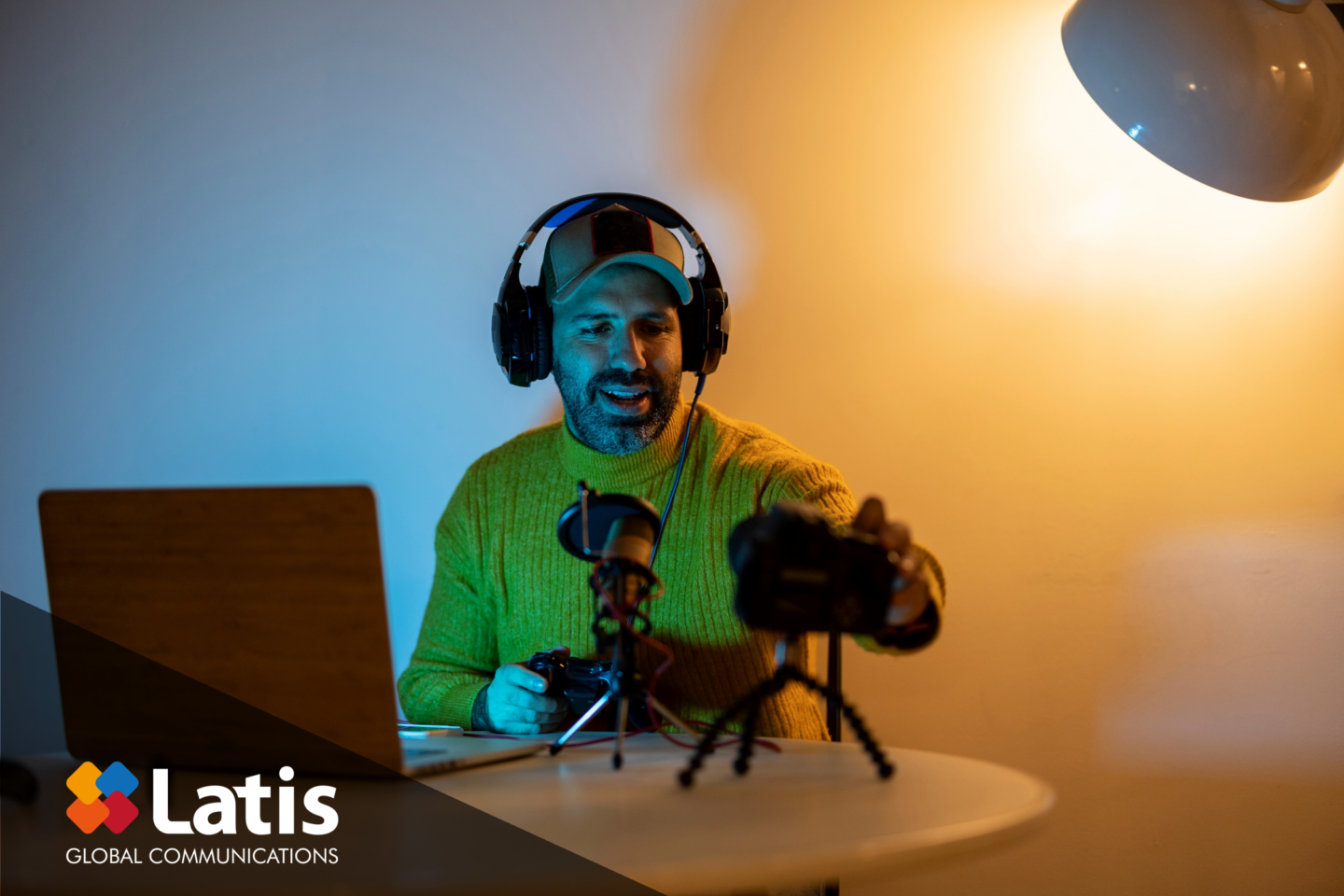 2. Generation of Game Spectators
Beyond just playing games, Alphas and zoomers also enjoy watching game-based content. According to the study on digital media trends conducted by the accounting firm Deloitte, Generation Alpha accounted for 32% among Esports spectators over the past year, while Generation Z accounted for 33%.
The reason for Alphas to watch game-based content is mainly to get new ideas about how they should play games, followed by secondary purposes, such as spectating and learning from other gamers' gameplay or watching professional players play. Zoomers, on the other hand, have the strongest desire to watch professional players' gameplay. Because of that, they tend to watch gaming content to get new ideas about how to play or to learn from what they see.
[Reference Link – Digital Media Trends Report]
https://www2.deloitte.com/us/en/insights/industry/technology/digital-media-trends-consumption-habits-survey.html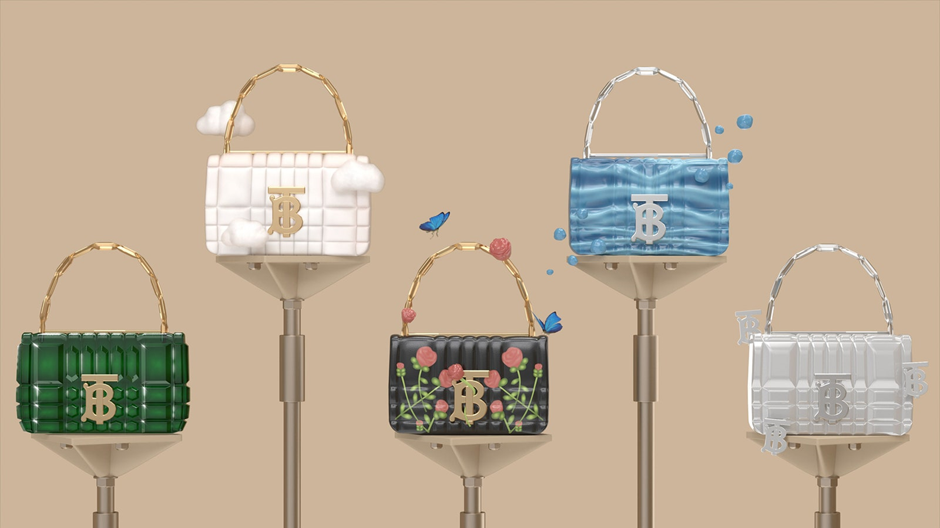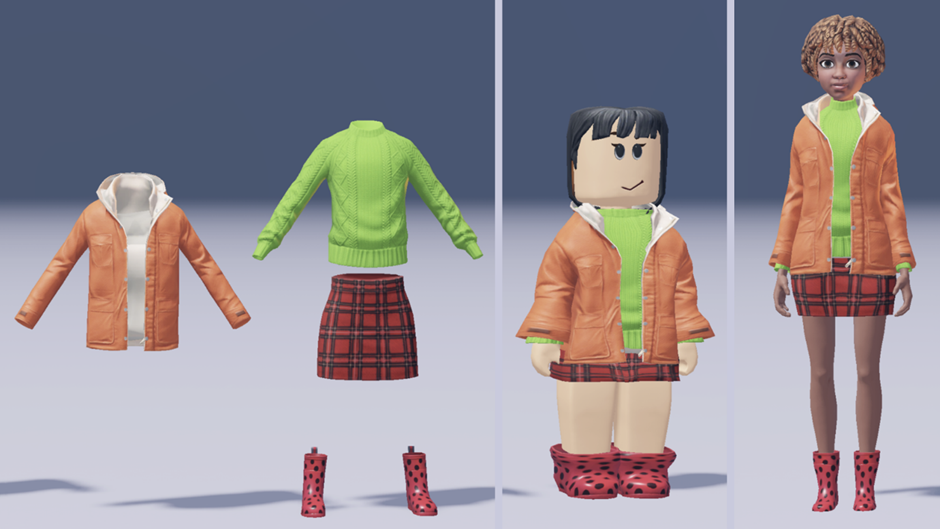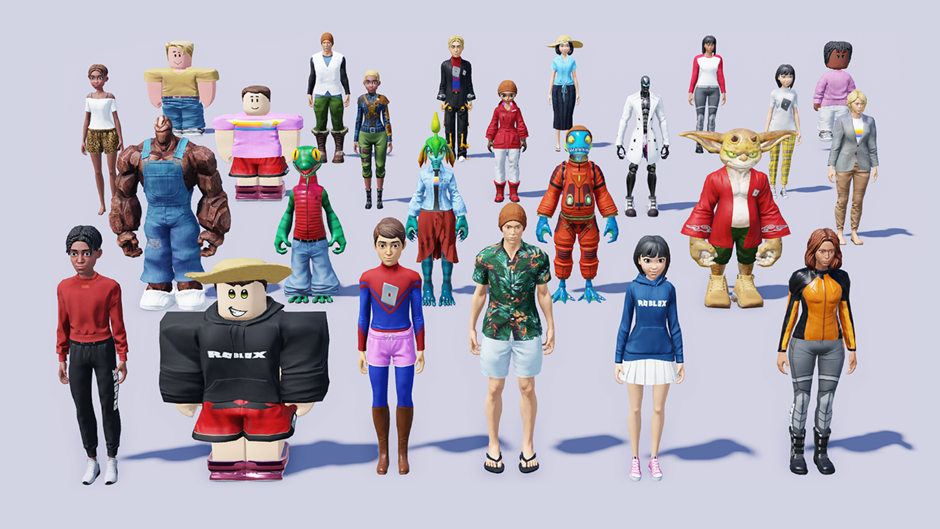 3. Gaming for Social Interaction
About 70% of Gen Z teenage gamers say that playing video games helps them connect with others. In order to satisfy their needs for social connection and interaction in the era of the COVID-19 pandemic, teenagers have begun to rely on gaming even more. Especially, at times when they could not meet up with their friends due to social distancing, they gathered and met up in virtual worlds. The emotions exchanged while playing games together strengthened their friendships. More than 60% of Generation Z gamers said that creating social relationships while playing games was one of the most important factors for them, even before the era of COVID-19.
Since the interaction among people in the metaverse harmonizes with the play culture of the younger generation, it is expected that it will continue to develop further, as it also brings higher social and emotional enjoyment.
Alpha and Gen Z gamers
By checking the report by Newzoo, one can see that the younger generation is doing more various activities through games than the previous generations. This means that for Generation Alpha and Generation Z, games are becoming more than just entertainment and are now venues for social interaction.
Since they are part of the mobile generation, they play most of their games on mobile. In addition, younger generations do not view in-game spending negatively, which provides a variety of revenue-generating opportunities for growing game companies that operate by means of in-game purchases. Even though the growth of the mobile gaming market has somehow slowed down after the pandemic, the future of mobile games, mainly driven by these younger generations, does not seem hopeless.
Latis Global offers its expertise in multilingual game localization, QA, and player support (CS/CM) to game developers that aim towards an overseas expansion. For any further questions regarding the global gaming market, please feel free to contact us via email, phone, online chat, etc.
TEL: +82 -70-8270-8500 | Email: contact@latisglobal.com