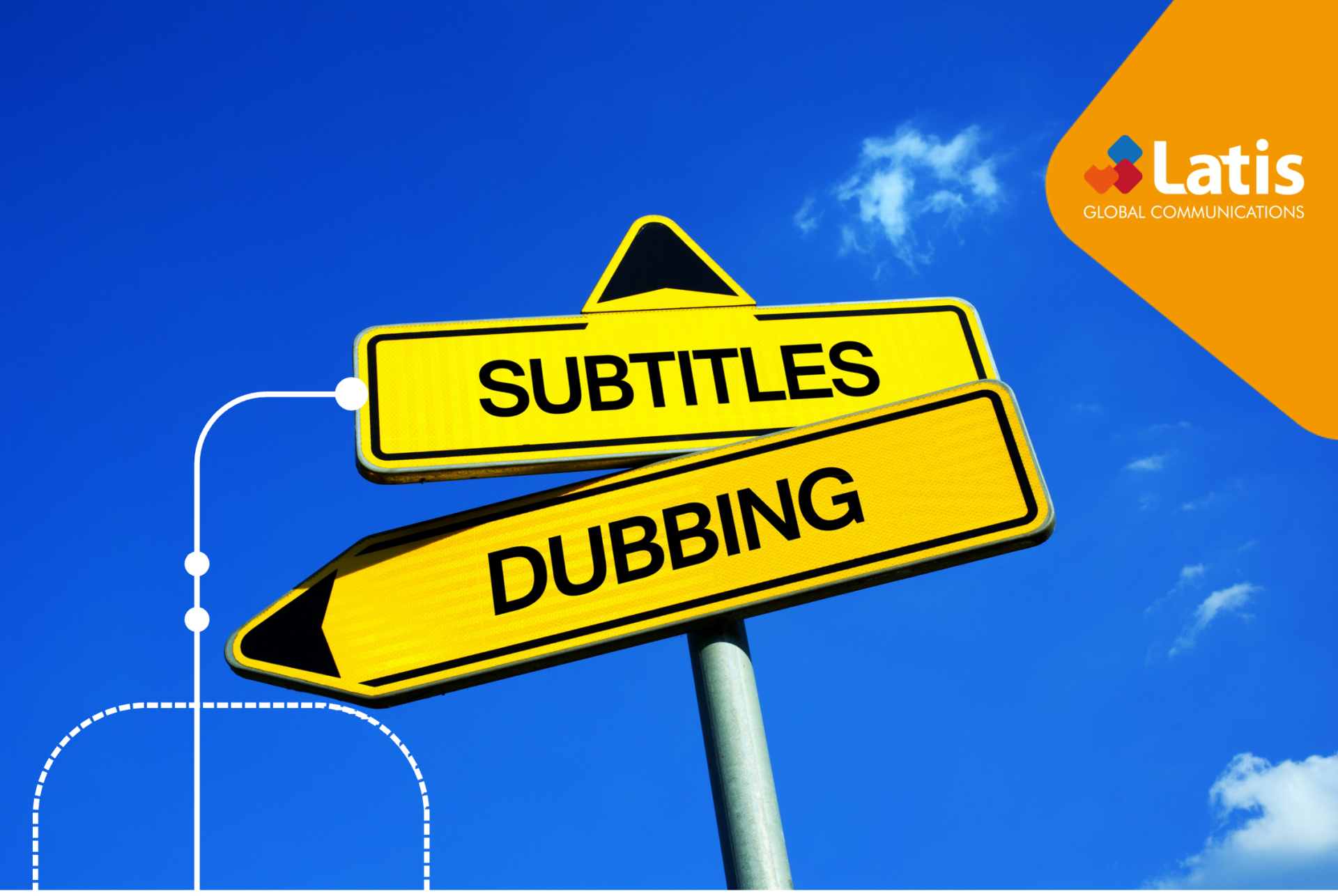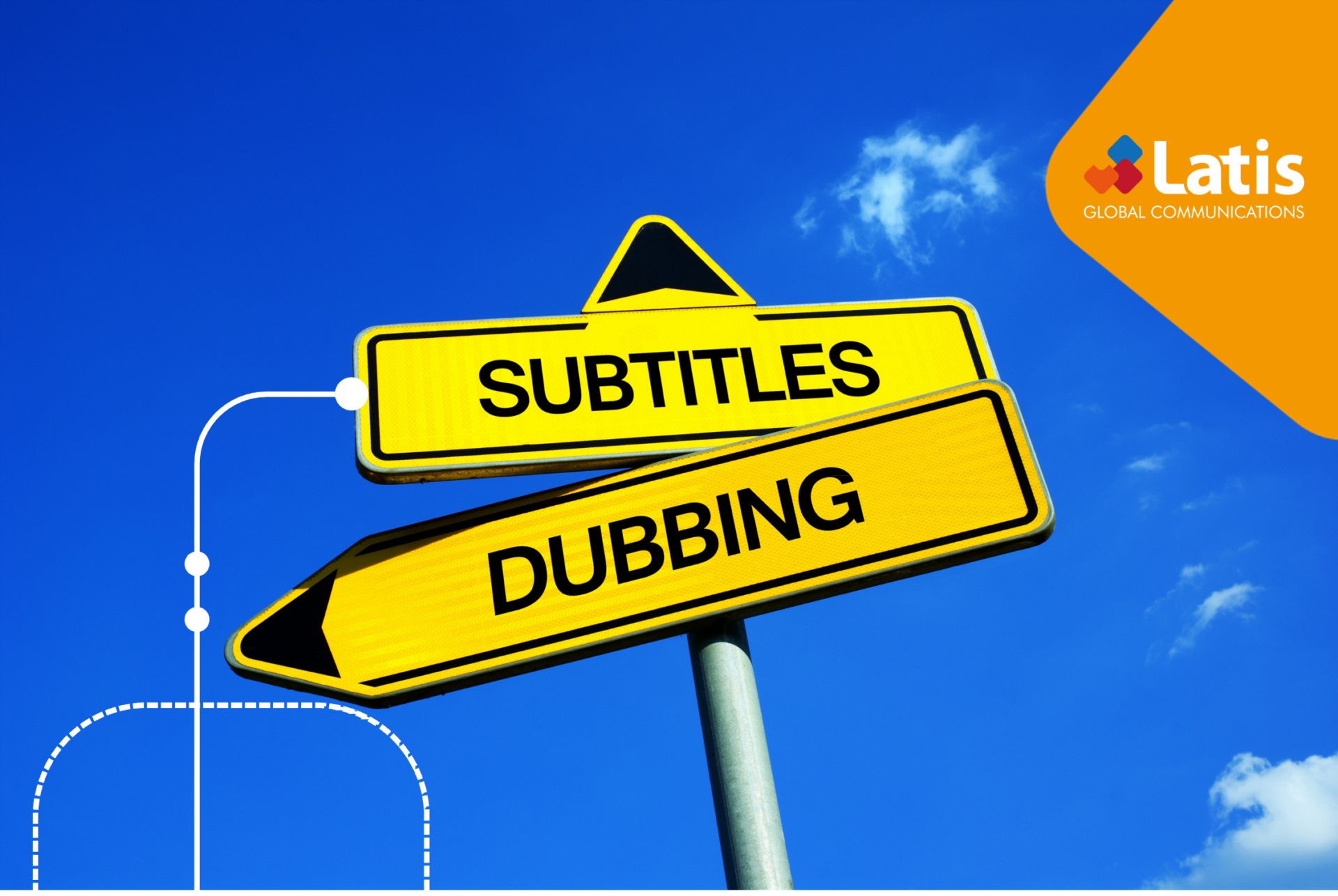 'Voice-Over vs. Subtitles,' Which Do You Prefer?
There has always been a debate on audience preferences for voiceover vs. subtitles when it comes to overseas content like movies, shows, and games. The topic was really put in the spotlight by a large part of the US audience when Squid Game, one of the top most-viewed shows on Netflix, was released in the US with English voice-over. Jon Lovett, a former White House speechwriter, put up a survey on Twitter about whether the audiences were watching Squid Game dubbed or subtitled. The result was that over 80% of the people preferred watching it with subtitles.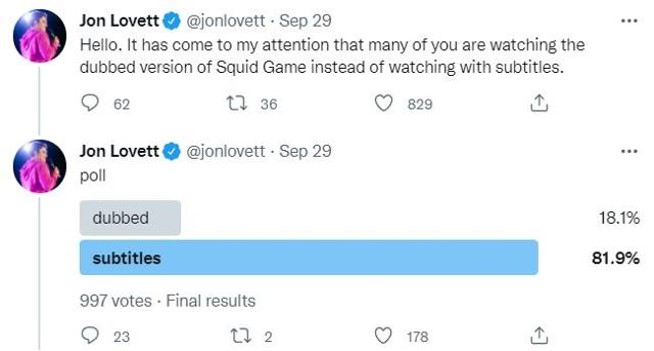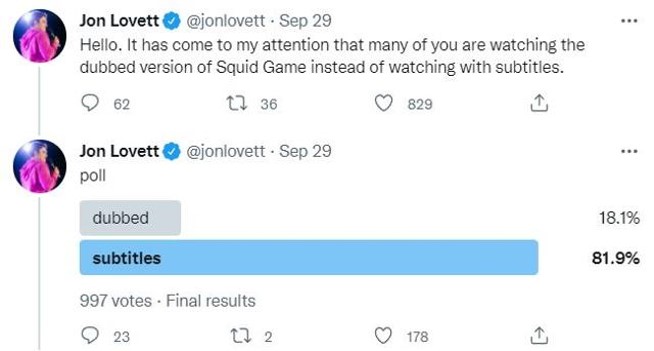 People who prefer subtitles are generally of the opinion that subtitles are more accurate than voice-overs. This is because the voice-over acting script should be synced to the lips, and if there are difficulties in meeting this requirement, the script can sometimes be changed.
It is due to reasons such as pronunciation, lip syncing, unnatural voice acting, etc. that some people prefer subtitles. In addition, subtitles do not compromise the original emotions and feelings intended by the actors, since their actual voices can be heard over them.
On the other hand, those who prefer voice-over argue that they would rather read books than read texts while watching videos. There is a chance that the audience might miss an important scene while reading subtitles and they may not be able to enjoy it because of that reason. Also, for those who prefer to multitask while watching videos, subtitled videos may be quite unwelcoming.
According to a report released by Netflix in 2018, out of everyone who watched Dark (German TV series) to the end, there were more people that watched the show with voice-over than with subtitles.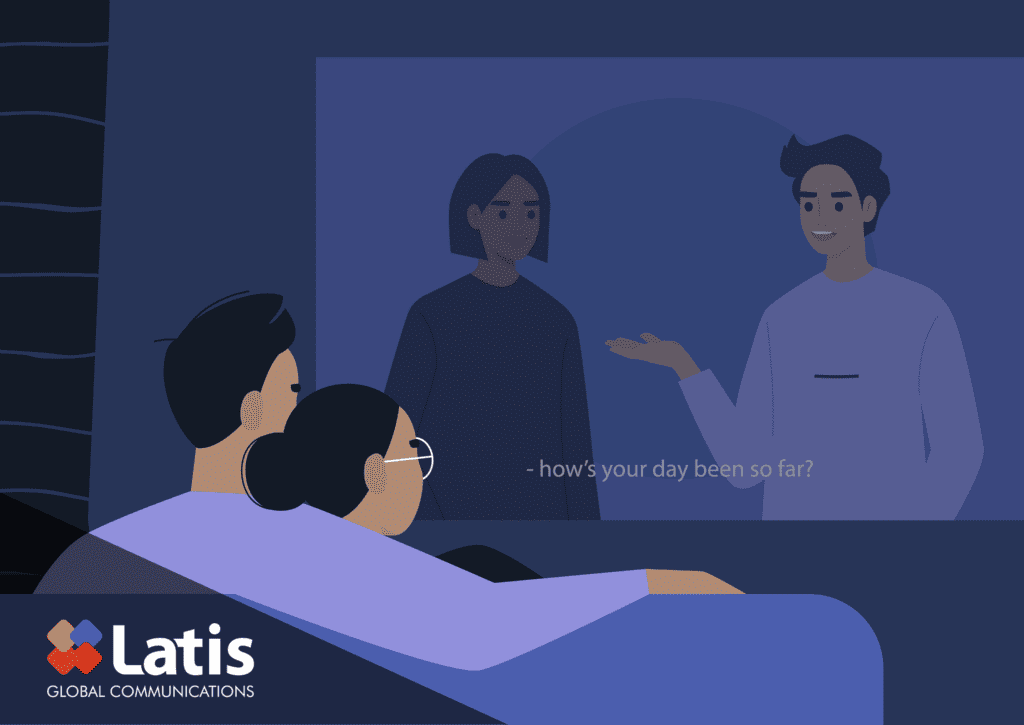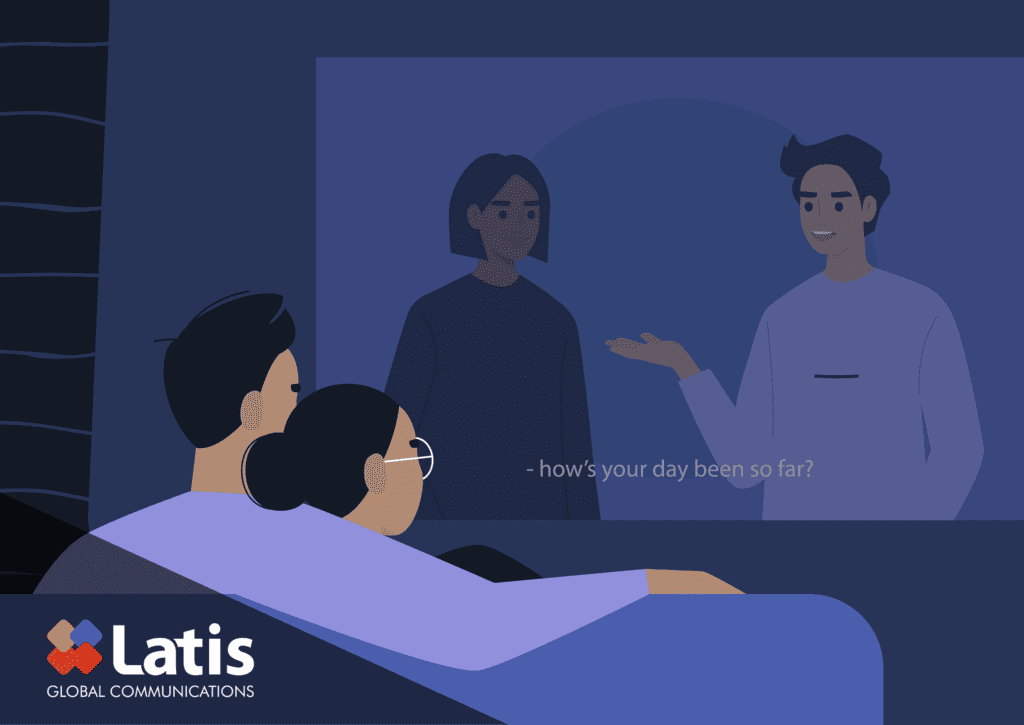 How About Video Game Voice-Over?
The voice-over acting may not match the real acting in movies or dramas, but things are a little different when it comes to video games.
In comparison to real acting, video games have virtual characters that are dubbed by professional voice-over actors and actresses. Since players need to focus on the screen while playing the game, it is possible for them to easily miss the dialogue, a problem that can be avoided through voice-over.
As a lot of games are being released globally these days, many game developers are showing their interest in voice-over, investing more in it than ever before. This has led to a constant increase in specialized companies that provide natural voice-over and content localization.
Today, we at Latis Global, experts in video game sound and localization, will look into some examples of game playability increasing thanks to voice-overs, as well as examine the benefits and downsides of voice-over for video game localization.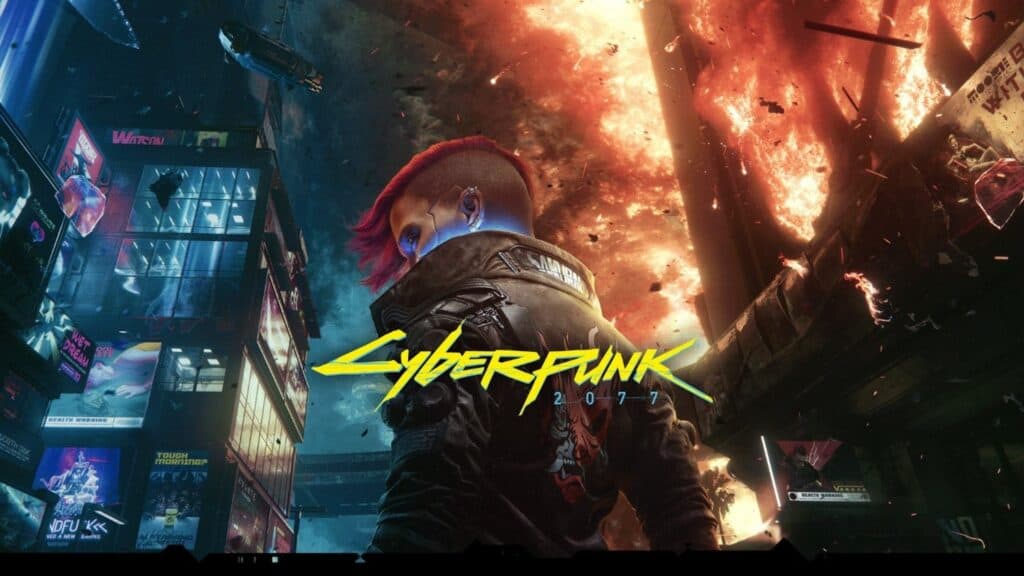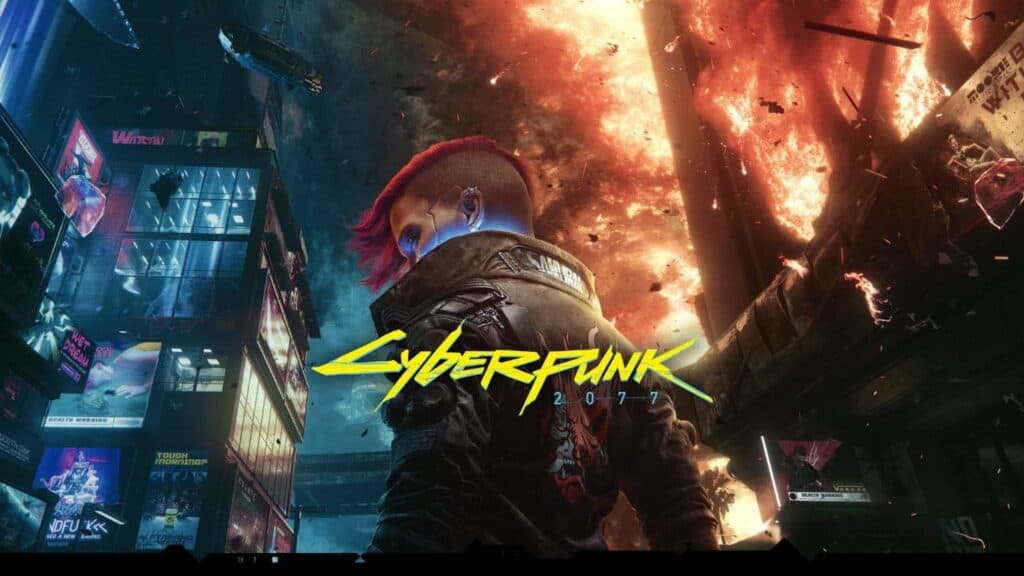 Cyberpunk 2077 is a game that CD Projekt RED released in 2020 as a super project. The game had been hyped by many gamers even before its release and its developers decided to spare no expense and effort into its international voice-over.
Based on the Steam platform, the game officially offers full audio voice-over for 11 languages: English, Brazilian Portuguese, Spanish, French, Italian, German, Korean, Russian, Polish, Japanese, and Chinese.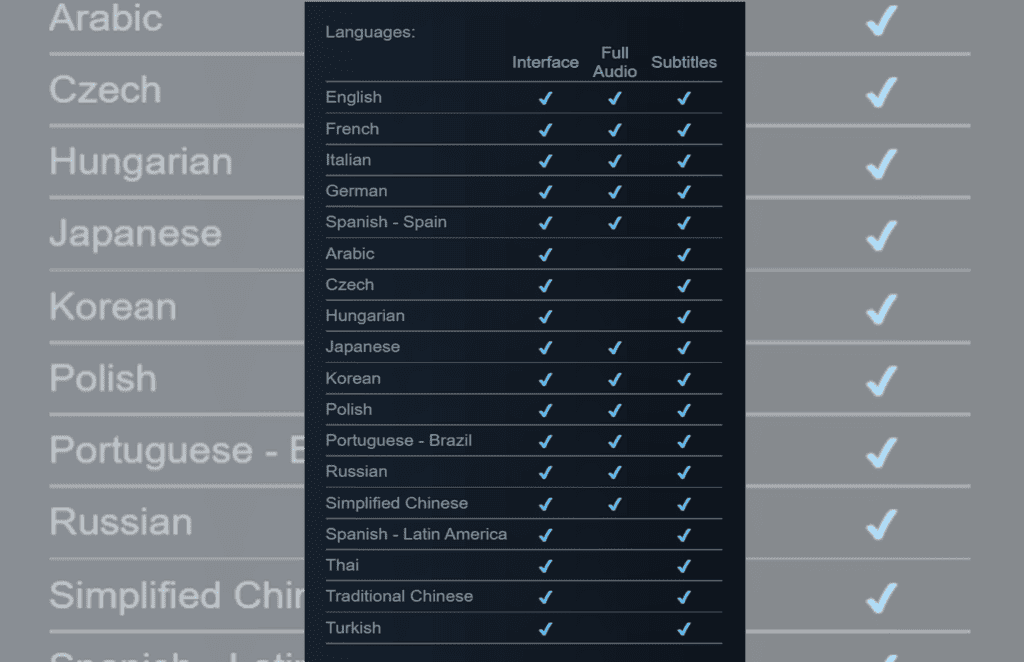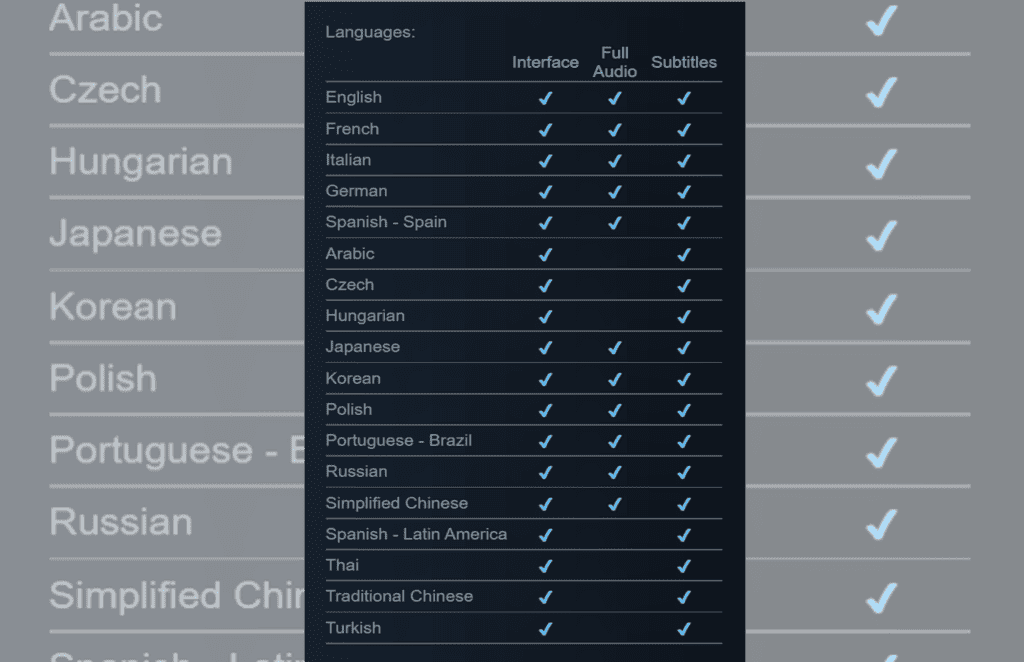 Although the game failed to uphold players' expectations due to its numerous big and small problems (a lot of improvements have been made through continuous updates since then), the language support for the international gamers was very impressive.
We can all agree that Cyberpunk 2077 has one of the best voice acting performances in the video game industry. The factors that make this game special are as follows: 1) every single scene has its own heart and soul, 2) the story and characters stand out, and 3) the voice-over helps create a genuine connection with the player.
Cyberpunk 2077 contains more than just the main characters' voices. The total speech sums up to about 100,000 lines, including the voices of numerous NPCs on the street, various main and sub missions, and branching storylines based on player choices. In fact, a total of 150 actors from 4 different recording studios participated in the Chinese voice-over project. Also, In Spain, the voice-over actor and actress for the two main protagonists were nominated for a Best Voice Performance Award.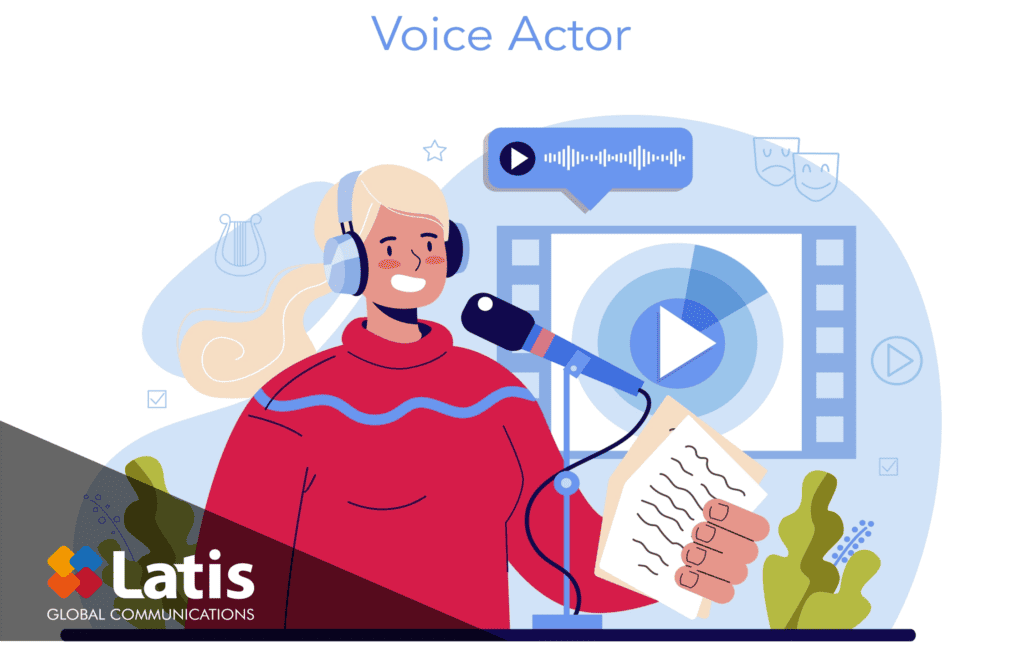 What Are the Benefits and Downsides of Video Game Voice-Over?
[Benefits of Video Game Voice-Over]
1. Video Game Immersion Is Intensified.
Compared to translated text, voice-over makes it easier for players to focus on the screen and action of the game, which in turn guarantees an enhanced gameplay experience.
2. Video Games Barely Have Any BadLip Sync Issues.
Except for a few FMV games where actual acting is involved, most games are rendering 2D or 3D characters that are virtually animated so that players feel much more comfortable about lip sync compared to actual video footage.
3. Voice-Over Improves Sales by Increasing Game Playability.
Games can be released in more countries by means of localization and voice-over. In the case of mobile games, these processes help developers publish the games in the App Stores of more countries, as well as secure more downloads.
[What to Look Out for in Video Game Voice-Over]
1. Time and Budget Should Be Allocated Before Proceeding with Voice-Over and Localization.
A natural voice-over requires a set amount of investment and working time, which is why it is preferable to decide on the target overseas markets from the beginning of the development process and to leave enough time for localization and voice-over. Scheduling for extra time and overspending can be prevented if there is already an early plan set up for voice-over and localization in the target language during the development process.
2. It is important to consider the game's genre before proceeding with voice-over.
Not every game benefits from voice-over. For games such as fighting games, racing games, puzzle games, and traditional RPG games where texts are continuously displayed on screen, localization alone goes a long way. However, for games such as sports games, shooter games, and action games where dialogues are assimilated into the gameplay, voice-over proves helpful in providing user immersion.
Through its professional game sound service that includes game music, sound effects, and professional voice-over acting, Latis Global offers its expertise in global sound service to game developers that aim towards an overseas expansion. For any comments or additional questions about game sound, please email us at contact@latisglobal.com any time.