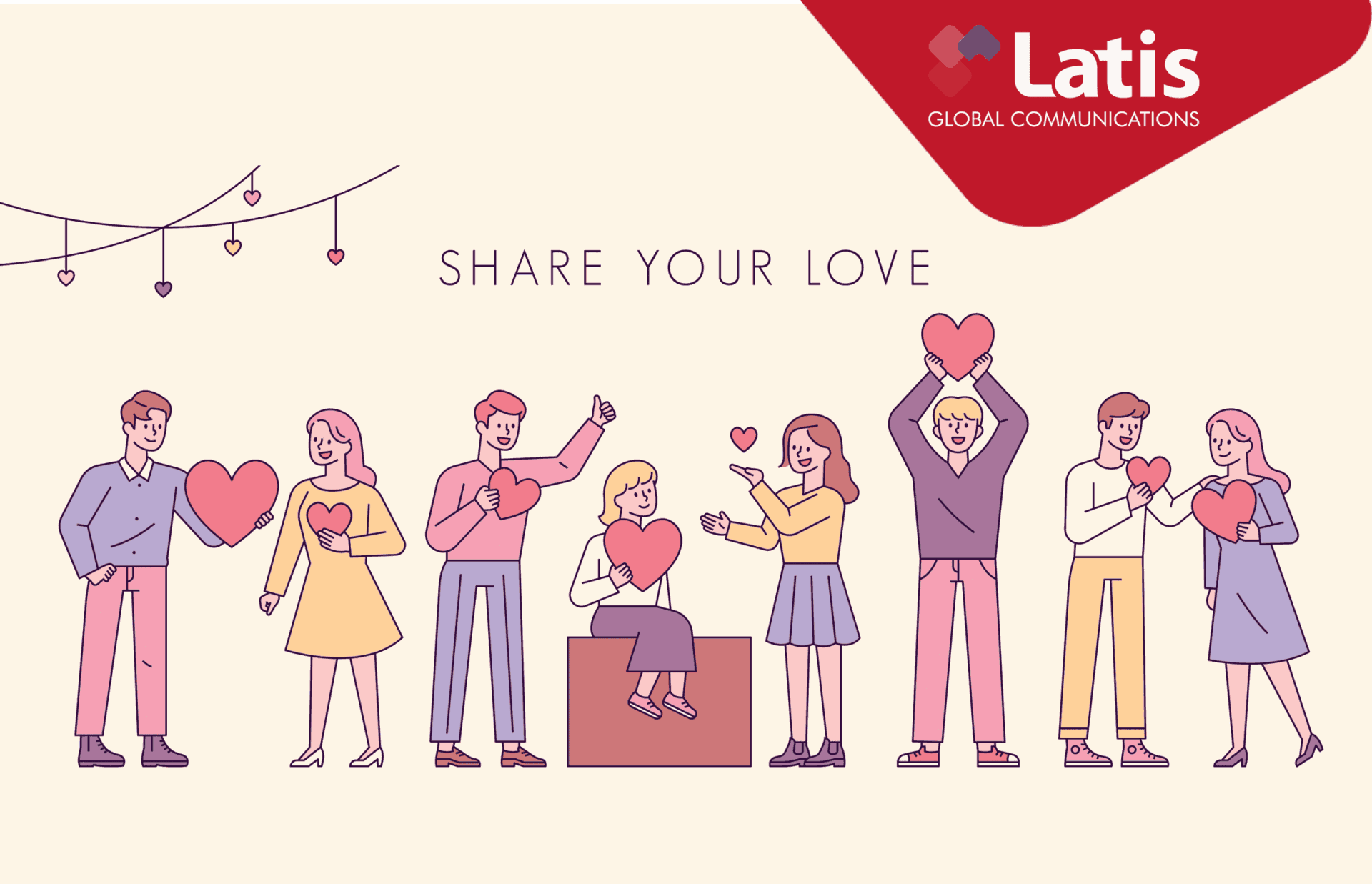 Still deciding what to get your special someone for Valentine's Day? If you want to show them how much you care, why not surprise them with something they truly want?
If the person in your life is a video game lover, keep reading to find Valentine's Day gift suggestions that will surprise and delight them. And with that, here are the gifts we here at Latis Global, the experts in global video game localization, recommend this Valentine's Day.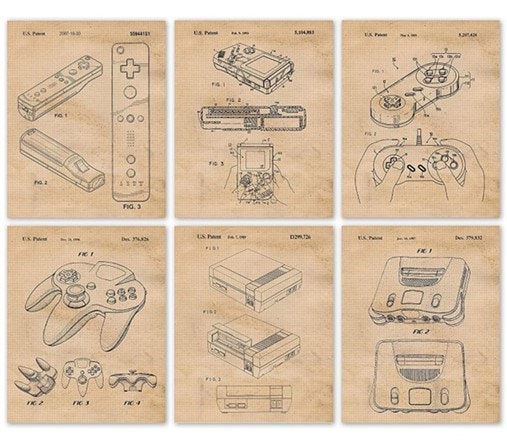 Vintage Video Games Console Controller Patent Prints
Designed by an American artist from North Carolina , the 4 vintage console images are printed in this poster. It includes the patents for the Nintendo NES, Wii, Game Boy, and Nintendo 64 consoles, as well as for their remote controls, and controllers. On top of all that, this product uses Fuji Crystal Archive Color Paper, meaning the color will not fade for at least 60 years. This is a perfect Valentine's Day gift for the video game console aficionado.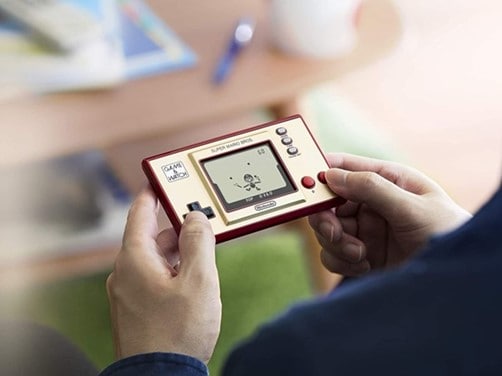 Nintendo's Game & Watch: Super Mario Bros.
Without a doubt, Super Mario Bros is a universally recognized brand. Released abroad in 1980, this is Nintendo「Game & Watch」's rendition of Super Mario Bros. Not only is this product a clock, you can play three games: Super Mario Bros 1 & 2, and a Mario version of 'Ball,' the first Game & Watch game. Incredible control experience, surprising color display, and fun sound effects are all aspects of this device. You get the most bang for your buck, and to say this is a must-have for every Super Mario fan is an understatement.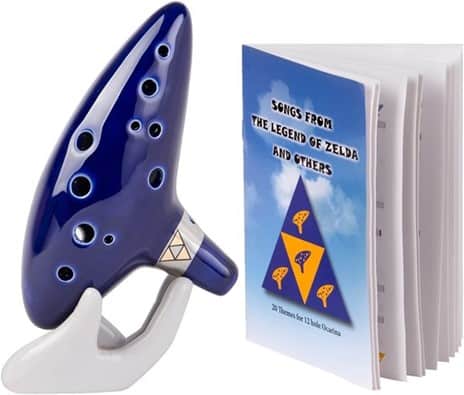 <The Legend of Zelda> Ceramic Ocarina
Remember the ocarina Link used to call his horse in The Legend of Zelda? This is that ocarina. You may not be able to summon the horse, but you still can play the theme song from <The Legend of Zelda>, as well as other songs, from the song book included in this gift set. With the music from the ocarina, go start your adventure in Hyrule with Zelda.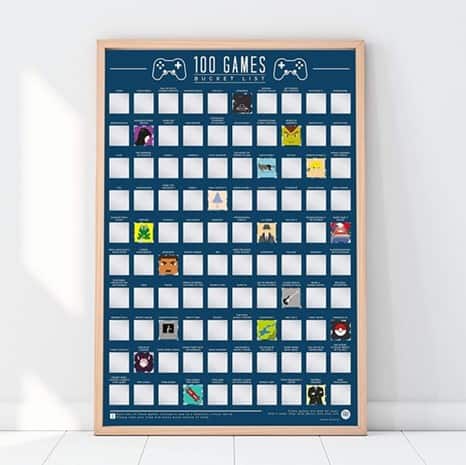 100 Video Games Bucket List Scratch Poster
Love video games? Does being able to beat 100 video games give you a sense of pride? This poster is a bucket list of 100 popular games to try. Every time a game is completed, scratch it off the poster. Each scratch-off reveals a unique illustration especially for that game. Hang it on the walls where the video game lover in your life can enjoy it.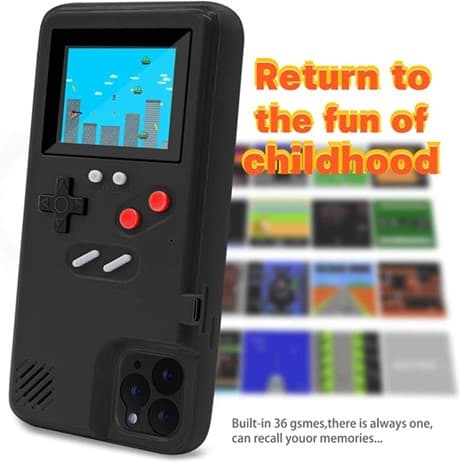 Vintage Retro Game Smartphone Case
Anyone who loves video games knows of Game Boy. This smartphone case, inspired by the Game Boy, will bring back memories.
Legendary games such as Tetris, Tank Warfare, and Frogger, as well as racing games and shooter games, are all included. These games can be played through an app, but this case provides the old school controller feel, a wholly different type of enjoyment. Flip your phone for blast from the past, playing the games from your childhood.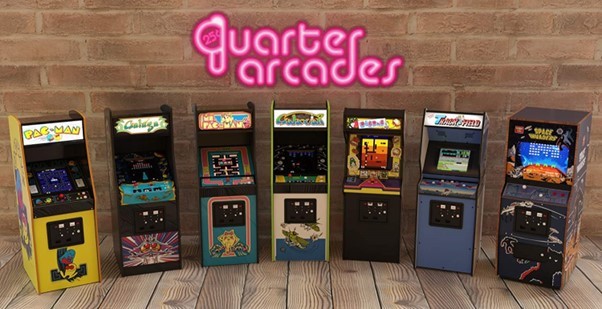 Mini Arcade Game Cabinet
Remember the arcade game Marty McFly played in 'Back to the Future? There is an actual playable miniature arcade game cabinet that makes this scene a possibility.
You can buy the arcade game machines, but their size, and high price tag, might be too much have in the house. However, these mini arcade game cabinets are about 50cm in height, so players should have no problems with it. In addition, they give off retro vibes when standing in the corner of your room, a perfect decor for gamers. Not only does it have the popular game PAC-MAN, you also can play a variety of games such as Bubble Bobble, Dig Dug , Galaga , Galaxian, and Polybius.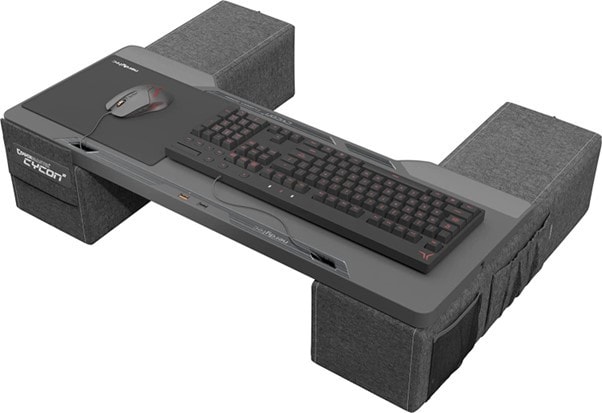 A Gaming Cushion for the Sofa or Bed
For those gamers who want to play games on a sofa or bed, and not hunched over a desk, this is the cushion for you. A built-in USB hub allows you to connect a mouse, keyboard, or headset cables. It also has side pockets where you can store various items. The surface is made of a special, non-slip material to prevent your keyboard from sliding. Link this fantastic item to a big screen TV to play video games in bed.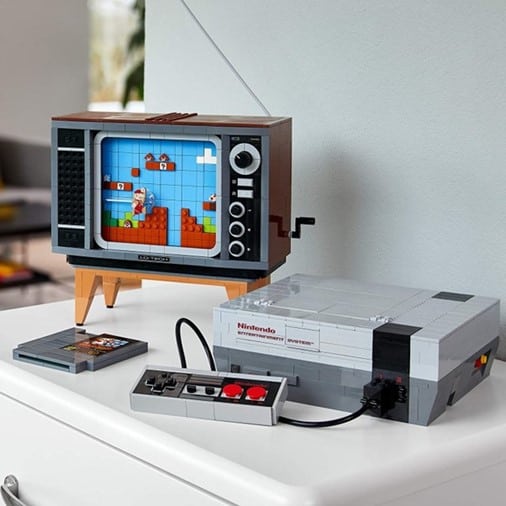 Nintendo NES LEGO
A LEGO and Nintendo collaboration, this is an NES gaming console-LEGO set. With 2,646 LEGO bricks, build such things as a TV, an NES gaming console, controllers, and even cartridges in the style of the 80s. A worthwhile purchase, it will be a great gift for the Nintendo console enthusiast in your life. With an incredible attention to detail, including a slot and lock device for the game packs, cables, controllers, etc., it's hard to believe it is made from LEGO bricks. A perfect addition in the room of any gamer.
Today, we suggested some really special Valentine's Day gift for couples who game together. Why not make 2023 the year of creating wonderful Valentine's Day memories? And don't forget about White Day, for those who celebrate!