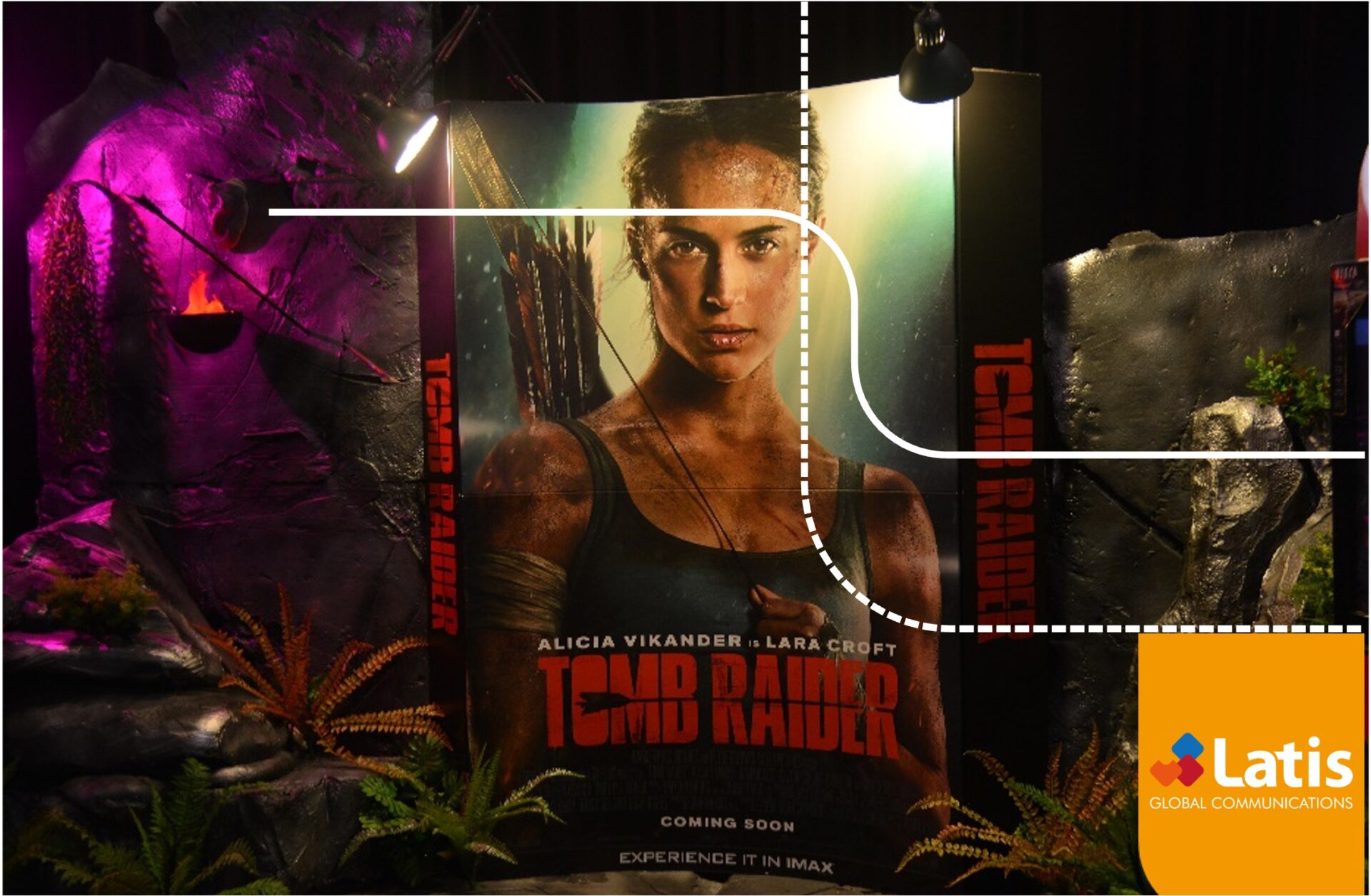 We sometimes see popular video games being made into movies. However, these video game movie adaptations often fail at the box office. Their reviews usually note that these movies fail to compress lengthy video game sagas into the relatively tight run time length of a film. Some video game fans leave negative reviews that these movies do not follow their original storylines. Other audience members' reviews point out that their stories are unappealing and only packed with action. However, these video game movie adaptations still stir the heart of video game fans because they breathe life into the game's characters.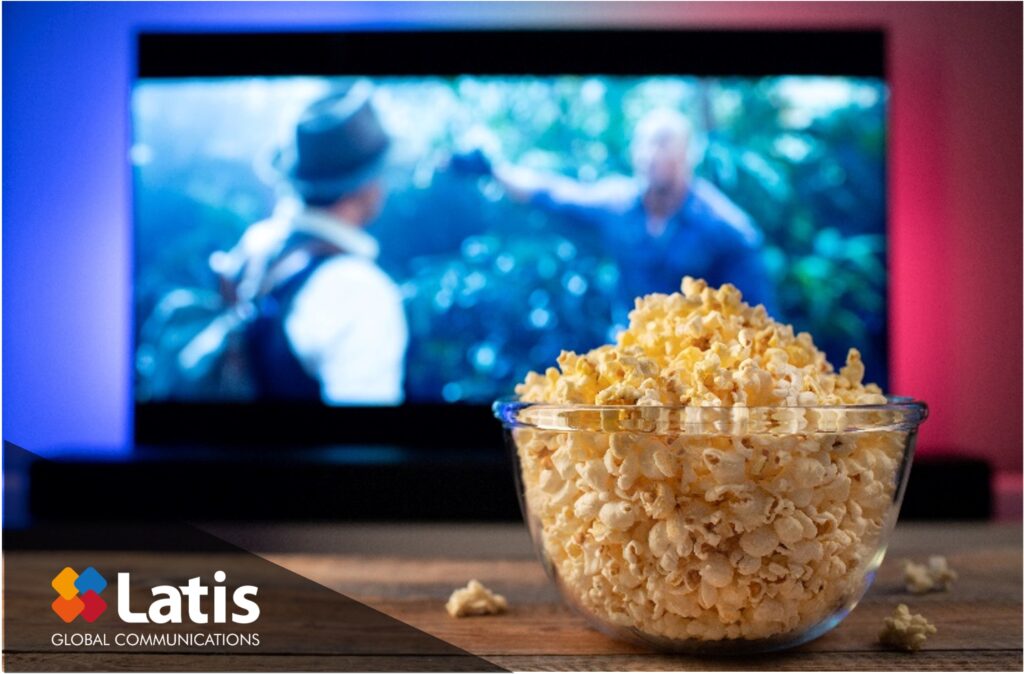 Today we will recommend some video game movies that are worth watching, regardless of their box office records.
Video Game Movie Adaptations
1. Werewolves Within
Werewolves Within is a mystery film based on a VR game developed by Ubisoft, where werewolves attack a small village. It stars Sam Richardson, Milana Vayntrub, and George Basil, and is a comedy thriller where neighbors suspect each of murder in a small village.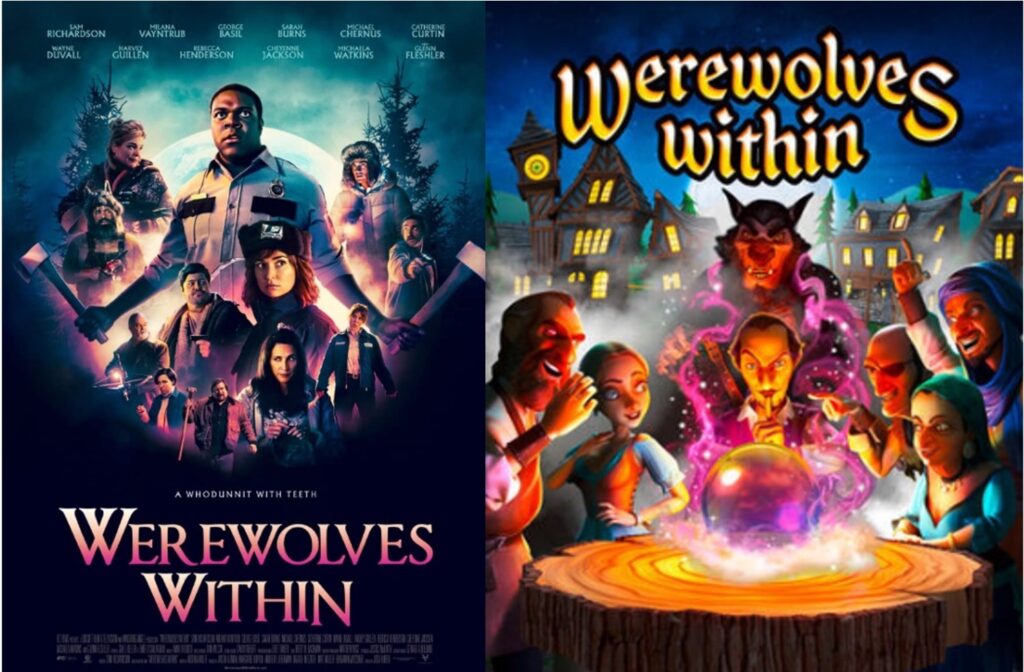 2. Warcraft: The beginning
Warcraft: The Beginning is an action fantasy film based on Blizzard's Warcraft series. While it did not achieve high ratings in the US, and its ticket sales were low. It did however, succeed at the box office in China, making 156 million USD in only 5 days.
Starring Travis Fimmel, Dominic Cooper, and Paula Patton, the story of Warcraft: The Beginning begins when the powerful warlock Gul'dan creates a portal to the world of Azeroth to escape a dying realm. It depicts a war between the human leaders of Azeroth, who are trying to protect their land, and the Orc clans that have invaded Azeroth.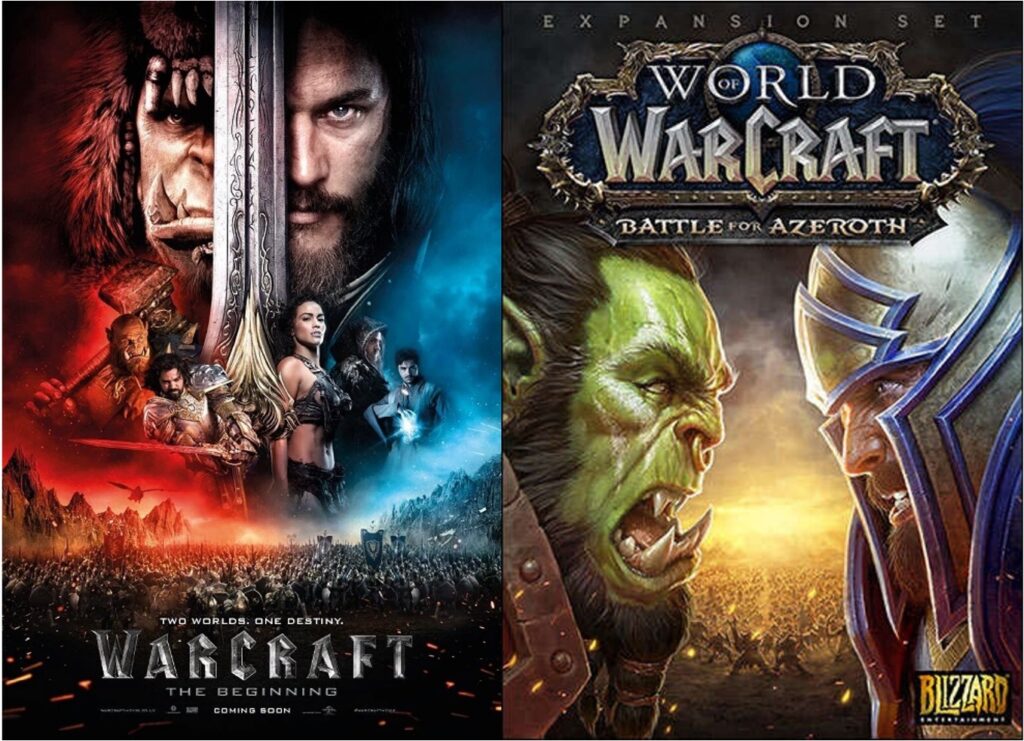 3. Assassin's Creed
Assassin's Creed is an open-world action-adventure stealth video game franchise published by Ubisoft. When it was adapted as a movie in 2016, it was adjusted to be a Sci-Fi film with a dystopian background. Starring Michael Fassbender, Marion Cotillard, and Jeremy Irons among others, the movie revolves around a company that wishes to reveal the dark secrets of history.
Assassin's Creed received poor reviews from some critics and game users, claiming that it failed to depict the game to perfection. They pointed out specifically, that it failed to compress a lengthy video game saga into 2 hours of run time. However, there were positive reviews on its high-quality action and chase sequences as well as quality acting.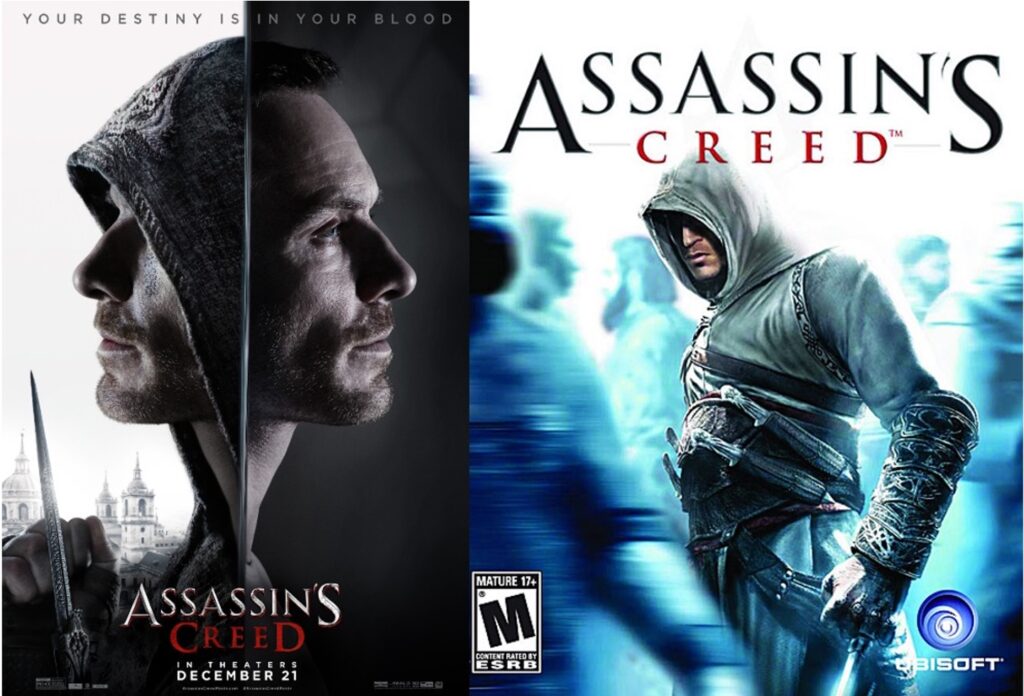 4. Uncharted
Uncharted is an action-adventure film based on a video game by Sony. It was supposed to be released in 2020 but was delayed until 2022 due to the COVID pandemic. The film has grossed nearly 417 million USD, making it the 5th highest grossing video game film of all time.
Starring Tom Holland, Mark Wahlberg, and Sophia Ali, the film depicts the story of street-smart Nathan Drake who is recruited by seasoned treasure hunter, Victor Sullivan, to recover a fortune amassed by Ferdinand Magellan.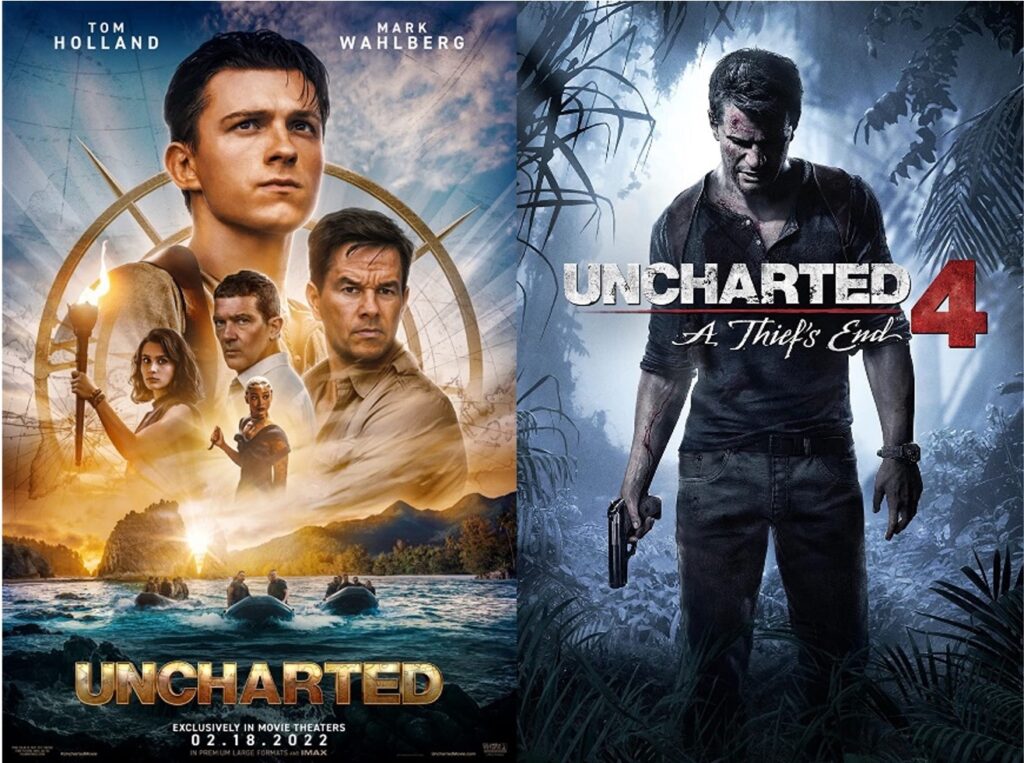 5. Tomb Raider
Tomb Raider is a film based on an action-adventure game developed by British gaming company Core Design and published by Eidos Interactive. Starring Alicia Vikander, Dominic West, and Daniel Wu, the film depicts the story of Lara Croft, the daughter of a missing adventurer, exploring the island where her father has gone missing. This exploration leads her on an adventure on that island.
Although her outfit was completely accurate to the game, the storyline had some minor differences. One example would be that Lara Croft was starting her first adventure at the beginning of the game, whereas she was already on her own adventure in the film.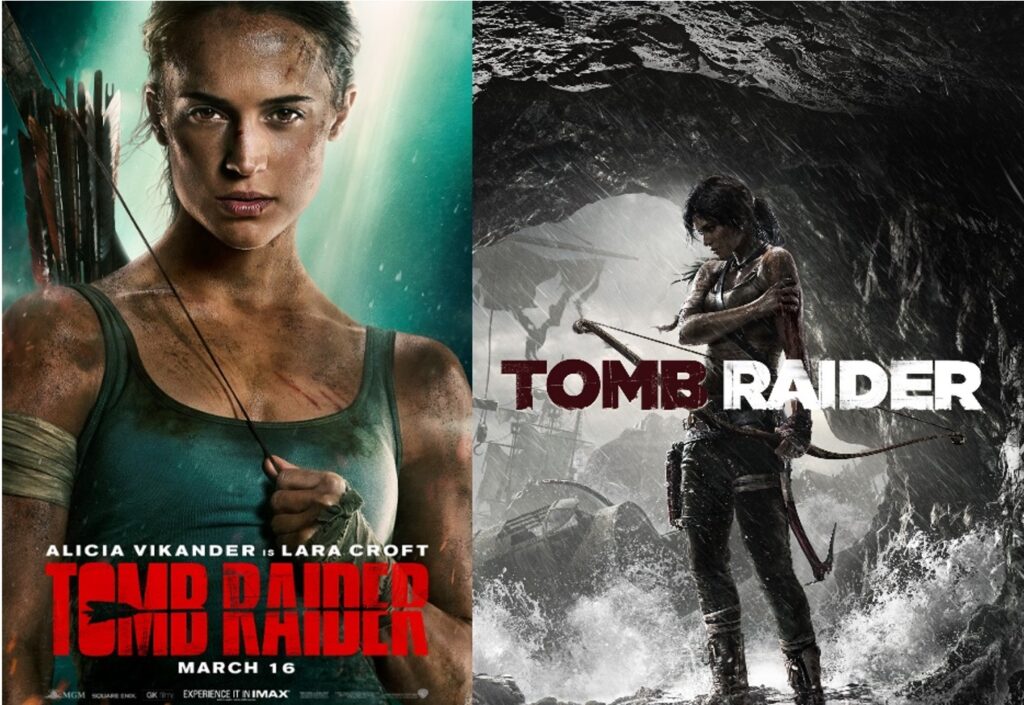 6. Pokemon Detective Pikachu
Pokemon Detective Pikachu is based on Detective Pikachu, a spin-off of Nintendo and The Pokemon Company's Pokemon franchise. The story begins when ace detective Harry Goodman mysteriously goes missing, prompting his son Tim to find out what happened with the help of Pikachu.
Starring Ryan Reynolds and Justice Smith, Pokemon Detective Pikachu is the next highest grossing video game film after Warcraft: The Beginning.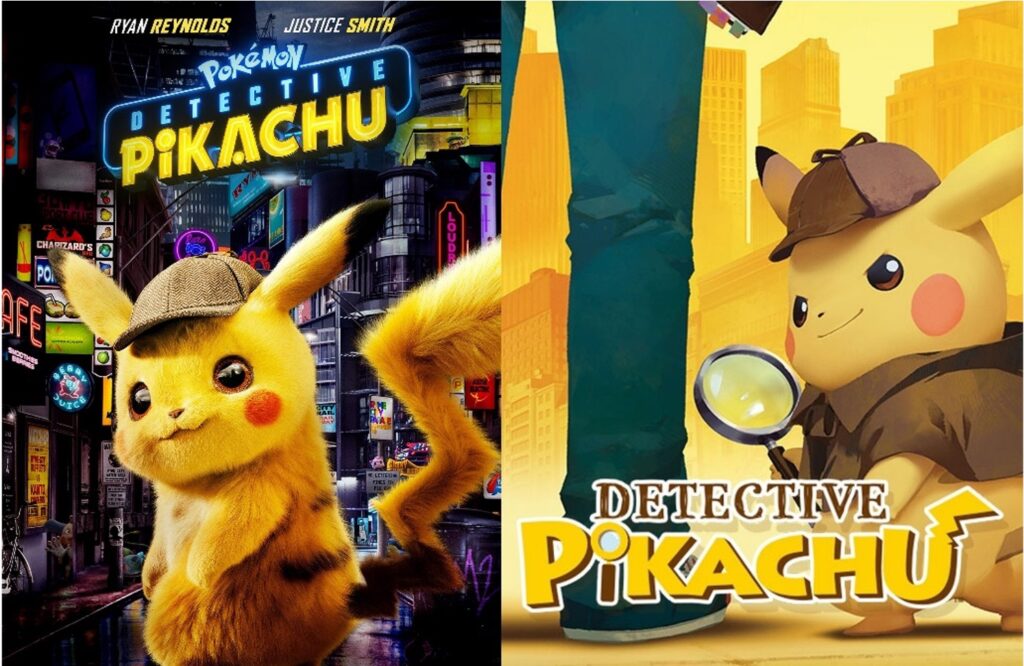 7. Prince of Persia: The Sands of Time
Prince of Persia: The Sands of Time, an action fantasy film released in 2010, and is based on a video game by Ubisoft. Starring Jake Gyllenhaal as Dastan, Gemma Arterton as Tamina, and Ben Kingsley as Nizam, the story depicts a young fugitive prince and princess who try to stop a villain that threatens to destroy the world with a special dagger.
When it was being produced, they intended to release a series of adventure films similar to the Pirates of the Caribbean. However, the plan for the sequel was cancelled due to its failure at the box office.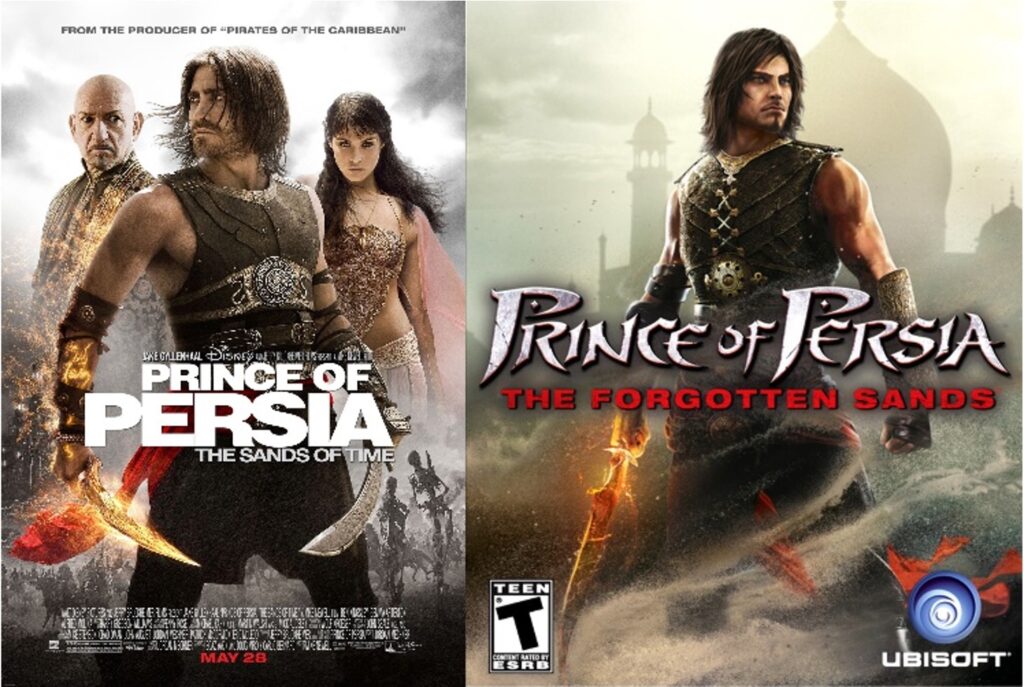 Numerous Other Video Games So Far
There has always been a relationship between video games and other entertainment content such as movies. Of course, there will always be a long-lasting relationship, but it hasn't always been smooth sailing. One of the biggest obstacles is the immersive experience that players have during their gameplay. When the game characters are portrayed in movies, bad reviews often focus on the discrepancies of the appearance, voice, and actions between the game and movie characters.
However, games have become part of mainstream media, providing innovative storytelling qualities. Mass media will make more attempts to use video game content, and more gaming companies will try to adapt their titles into films to expand their franchises.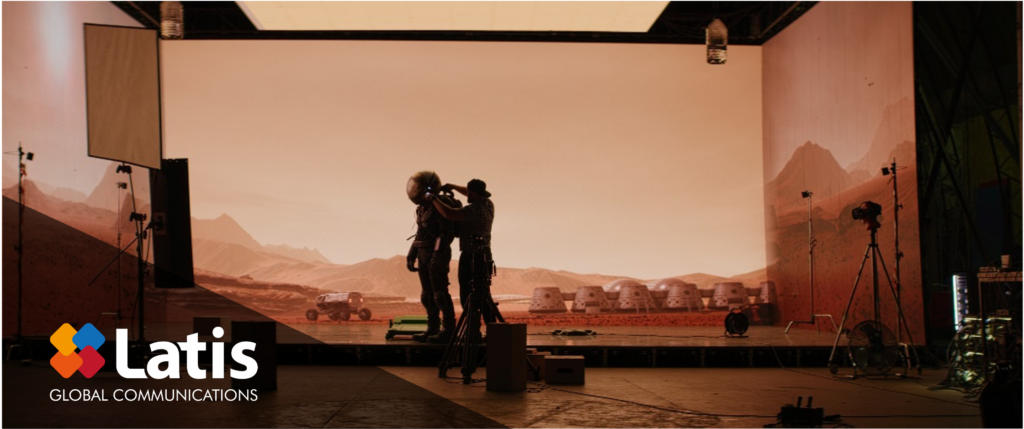 Latis Global, which supports numerous game developers and assists in the releases of their games to global game markets, advises that video game adaptation projects must proceed with caution. It may be hard to please everyone in the process of adapting a video game into a movie, but once an understanding of what elements players love about games is achieved, the project will be loved by larger number of players.
Showing passion for a game means understanding the game's users.